Our team has grown!  We're really excited that Tom Roddis has joined the Distant Future Animation Studio team as our Blender Artist.
Tom has joined us directly from graduating in a Visual Communications degree which he studied at Leeds Arts University.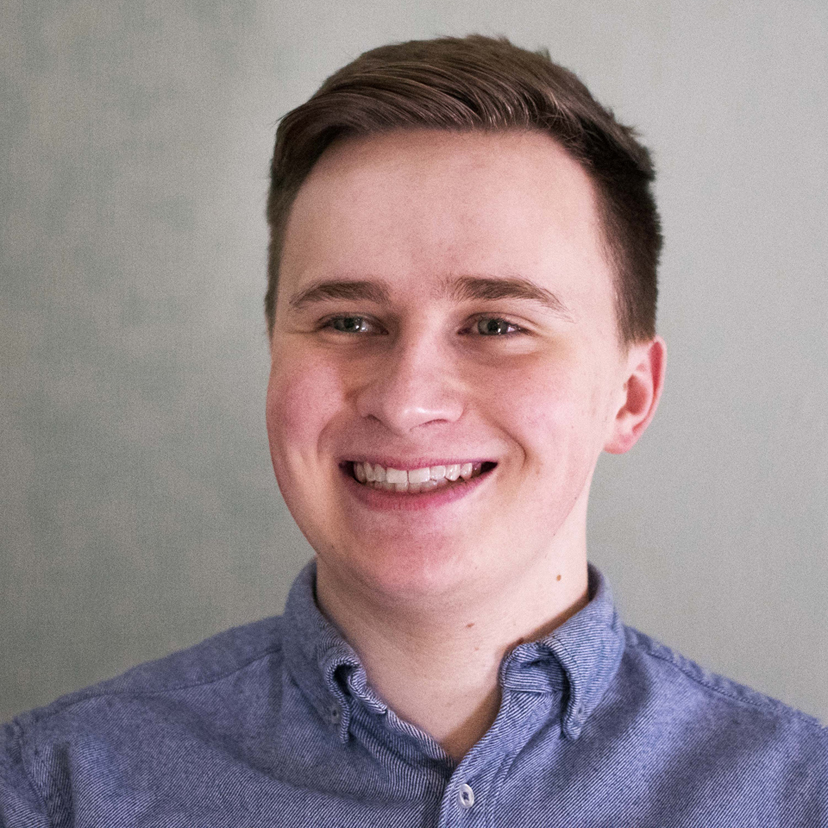 He had originally contemplated doing a degree in maths or computing but after volunteering in Zanzibar, teaching maths for 6-months, he decided to take advantage of any opportunity he had to do something he really enjoyed.  As a keen photographer, he wanted to explore his creative vision further.  He felt the world of animation offered rewarding opportunities and the ability to flesh out a world that was often restricted by the real world he saw through the lens.
We are obviously really happy he made this decision!
Coming from a more 'academic' background I enjoyed the diversity and multi-disciplinary nature of the Visual Communications degree.  The freedom of choice first helped me explore the many disciplines of visual communications and then decide on a clear direction of working digitally in a 3D environment which I really love.
What and Why Blender?
Blender, for those who don't know, is a powerful 3D creation suite.  It has tools for everything in the 3D pipeline, including modelling, rigging, simulation, rendering and motion tracking, as well as growing support for 2D content.
The other thing about Blender is it's free and open-source software, so unlike Autodesk Maya which we have been using, we can install it on all our workstations at no extra cost.
This is a huge benefit as, when our team of animators work remotely, they can install Blender on their own computers without worrying about license restrictions.  Additionally, as there will no longer a need to remotely log into the studio computers to access the software, our team will not be hampered by slow or unreliable internet connections.  As a result, we're able to work a bit quicker on some projects, delivering content more effectively for our clients.
Streamlining production like this will help us grow and enable Distant Future employees to enjoy a flexible blend of working at home and in the studio.  Having this flexibility will improve their life/work balance, making them happier at work, and as they are happier at work, produce even better content.
As mentioned, Maya was our main tool for 3D animation production.  Between us, our team has roughly 48 years' experience of using Maya but only 6 months experience of using Blender.
While that almost-half century of experience will no doubt help us pick up new tools, having someone who's more familiar with Blender is a huge help in transitioning to the new software.
Most of us at Distant Future trained as animators.  We're masters of motion who have picked up design skills over the last ten years on professional projects.  Tom has graduated with first class honours from a degree in Visual Communications which has included a more formal design education so I'm really excited to see how his knowledge and skill can influence all the work we do.
Tom has already been busy, since he joined us, working with the rest of the team on projects already in the pipeline.  He has been using his skills in Blender for storyboarding and perfecting textures, as well as advising and giving pointers to the team on how to use the software.
He has also been working on producing examples of 'Quick Content' that will be showcased on our social media channels and website soon.  Elsewhere it's called Throwaway Content or Disposable Content, but on a recent interview with Jonny Ross, Bill went with Quick Content as an alternative.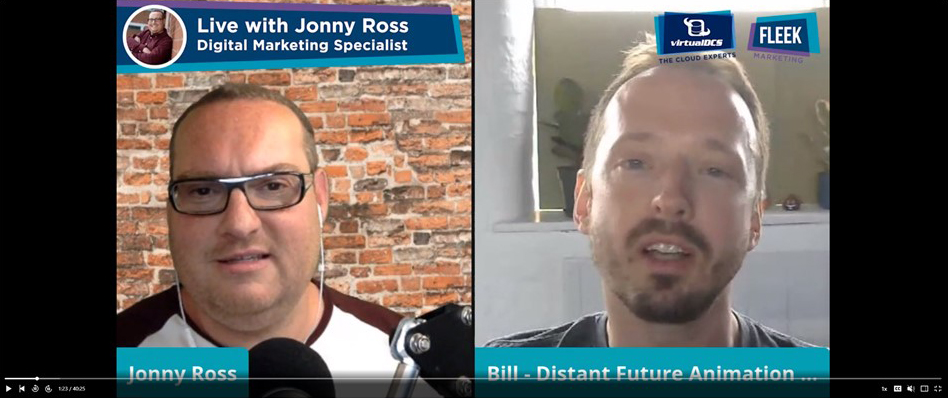 Click image to see full interview
The aim of our Quick Content Process is to produce animations for Instagram, LinkedIn and all other social media channels in one day or less.
This lets clients invest in frequent, engaging content to put out to their audience, keeping communication open and keeping their customers engaged with their brand and messaging.
Distant Future's Quick Content will focus on reusable assets to further reduce production costs and increase return on investment.